Henri Thompson- Johannesburg, South Africa
Founder
Henri Thompson- Johannesburg, South Africa Henri's abilities range from investment consulting, conventional investment banking, including private debt and equity capital raising activities. Henri's talents include the identification of investors and forging working relationships with commercial and investment banks, high net worth individuals, as well as other venture capitalists. Henri has throughout his career pulled together expert financial teams to review existing and alternate capital structures and to analyse their benefits and costs under a variety of economic cycles and market conditions. His abilities are not limited to finance though; Henri has collected vast knowledge in project management, training and guidance on social responsibility programmes.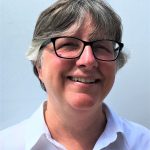 Virginia Robertson – Georgia, USA
Founder
Virginia's specialties include systems development for distributors, international counter-trade development, integration of barter at multiple levels of distribution, import and export; Jamaica, Canada, France, Argentina, wholesale distribution and logistics. Virginia founded Ruffin Trading Company, LLC in 2000 and for 17 years has been the managing partner, driven to build trade bridges into currency-challenged economies. She has tirelessly promoted reciprocal trade, counter trade, the wholesale distribution of building materials, the import and export of commodity hard goods and the integration of various levels of distribution in the barter industry. She has been piloting of the BHN (basic human need) project, technology related to Item Banc, integrating logistics and methods of doing business.
Anthony Short- Perth, AU
Founder
Anthony is currently a director at GCP Capital Pty Ltd T/A Cabbel & Co and has been actively involved in the restructuring and raising of capital for public companies with assets onshore and offshore for over 20 years. Mr. Short is a past president of the Western Australian Club and has been involved in numerous executive and board positions on ASX listed companies in the Mining, Oil and Gas Drilling and Agricultural sectors over his time as a corporate advisor.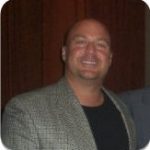 Jordan Gitterman- FL, USA
Founder
Jordan Gitterman has over 25 years of business management and finance experience. For over a decade he has concentrated in the natural resource sector and held financial and senior management roles. He was executive vice president of two privately-held independent oil and gas oil exploration companies that drilled and produced in Wyoming, Kansas, and Colorado. Mr. Gitterman worked with a publicly traded company to develop an iron ore production, export, and trading business in Mexico. He has worked on bringing to market numerous oil and gas, gold, silver, copper, antimony, and iron ore mining, processing, and trading projects with the vast majority of them located in Central and South America. Most recently in Chile he founded Latin American Mining and produced copper and gold.